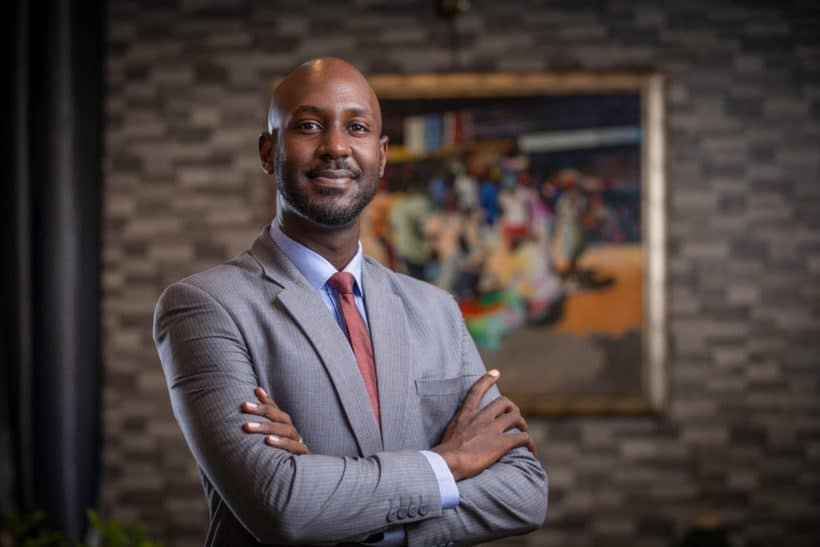 The Africa of 2023 is a continent that is embracing new opportunities. As it moves to exploit commonalities existing between neighbours, the advantages of intra-Africa trade are taking cooperation between countries to new levels. Trade agreements are gathering momentum, and traditional trade barriers are crumbling.
With the gradual elimination of political, economic, and regulatory barriers has come a need for financial institutions to adopt a strong trans-regional focus. For South Africa, which has always been a dominant market and trading power, encompassing both local corporations and family-owned businesses that have the potential to expand into Africa, the challenge is to ensure that it is ready to accept the inevitable competition that is looming on the horizon, says Michael Muhangi, Head of Trans-Regional Clients, Africa Regions for Business and Commercial Banking at Standard Bank Group.  
"Already, we are seeing a change across the continent. Levels of economic activity are increasing as intra-Africa trade gathers momentum. The potential future challenge for market share means that South African financial institutions, including Standard Bank, should be looking at how they take advantage of the changes sweeping across the continent.
"Competitive strategies and tactics are essential if the growing opportunities emerging from increasing trade and initiatives such as the African Continental Free Trade Area (AfCFTA) agreement are to benefit South African companies looking for opportunities on the continent.
"What is required is a focus on available opportunities and a strong commitment from South African institutions to identify and evaluate projects or market niches that their clients could explore."
In this consulting and supportive role, significant contributions can be made to help accomplish a smooth transition and alter the status of clients from being substantial players in local markets to businesses with a growing, sustainable African footprint, says Muhangi.
He adds that South African institutions should use their insights into their clients' businesses, stirring in ingredients such as their broad areas of expertise, their experience, and their presence in various African markets, as well as their ability to create bespoke solutions, in order to create a recipe for clients' growth in Africa.
Companies generally require support as they expand into new markets and become trans-regional clients. This support can be provided in the form of trade information and market intelligence, assistance with the identification of opportunities in key sectors, guidance on regulatory and legal requirements, and introductions to potential local partners within existing bank client bases.
"Stronger integration within the political and economic unions of West Africa (ECOWAS), East Africa (EAC) and Southern Africa (SADC) is easing the process of expanding into those markets, and the AfCFTA with its continental reach is further accelerating the unification of those trading blocs," says Muhangi.
"There is no doubt that a wide, exciting road into Africa is opening. Many companies making the journey will originate from South Africa, which has the distinct advantage of having large, mature, and advanced market sectors and experienced local corporate leaders looking for new ventures and opportunities."
Driving South African companies' interest in markets to the north are local realities that make up the challenging economic environment facing their enterprises. These realities include loadshedding, crowded and competitive market sectors, and reduced consumer disposable income. All these factors make the search for alternative markets a viable option.
"Ultimately, trans-regional clients want to do business through a full-service continental bank that connects the dots across regions and helps fulfil their business needs. They want a full suite of services delivered with uniform levels of expertise and quality."
Meeting these client expectations as a continental bank is not fully possible unless the supporting relationship, service and risk models are optimised, and all stakeholders work together to achieve a common cause. A keen and deliberate focus on these fundamental requirements is essential if we are to become the 'go-to' business bank on the continent, says Muhangi.
For Standard Bank, being a truly continental bank positioned to service a growing trans-regional client base means being the dominant business bank in all the markets within which it operates.  
"The Standard Bank Group is actively developing African strategies and preparing for a continental future. Our view is that Africa will increasingly become a desirable investment destination. Besides its diverse markets and vast labour pool, its attractions include countries showing steady GDP growth and opportunities for a wide range of businesses across a multitude of sectors.
"Africa is beckoning trans-regional businesses. Standard Bank will be there, helping them succeed," says Muhangi.