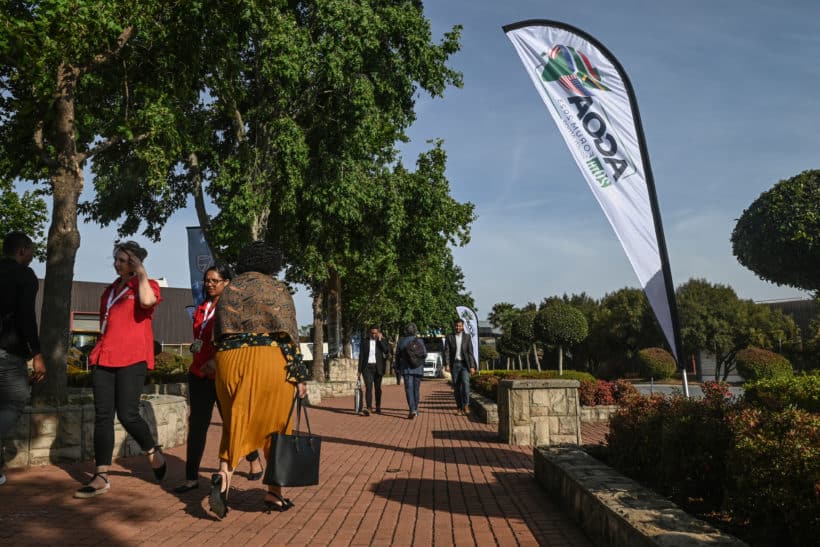 Africa is often characterised as a continent poised for economic growth and development. Often, prosperity and development in Africa can be linked back to exports and the benefits that they generate.
This brings to the forefront the African Growth and Opportunity Act (AGOA) and its role in opening American markets to 35 African countries, as well as the African Continental Free Trade Area (AfCFTA), which aims to increase socio-economic development, reduce poverty, and make Africa more competitive in the global economy through the elimination of tariffs on most goods and the promotion of intra-African trade.
The roots of AGOA and AfCFTA explain it all. AGOA, enacted by the United States in 2000, gives African countries duty-free and quota-free access to the American market for a wide range of products ranging from agricultural goods to manufactured items. Its aims are to promote economic development in Africa through trade, enhance US–African economic relations, and diversify the African export base. However, access is not unconditional and remains subject to ongoing assessment and compliance hurdles put up by the Act's eligibility criteria.
The AfCFTA trade agreement, launched by the African Union, aims to create a single African market for goods and services by eliminating tariffs and non-tariff barriers to trade. To date, 47 countries have ratified their instruments of the AfCFTA agreement, and 46 have ratified and deposited their instruments of ratification. Seven countries have yet to ratify and only one country has yet to sign.  
Progress in creating the world's largest free trade area is, therefore, well underway towards achieving its objective of creating the world's largest trading bloc by stimulating intra-African economic growth.
The synergy between these two initiatives is seen in the fact that AGOA offers significant opportunities for African countries to diversify their export markets whilst, AfCFTA enables African nations to reduce their dependence on traditional trade partners. To get the best of both worlds, African businesses should, therefore be simultaneously exploring both agreements and maximising their export opportunities.
AGOA offers incentives to encourage Africans to develop outward-looking sectors while AfCFTA, through its larger African market, will enable businesses to hone and specialise their activities by aligning themselves with the competitive advantages that the two treaties offer. Moreover, both programmes foster export-oriented industries.
As they gear up and prepare to embark on global export adventures, African industries can effectively use the increased opportunities offered by AfCFTA to build supply chains, increase capacity, and grow production volumes as they prepare to move into global markets.
Crucial to success, and a topic of everyday business conversation, is that regardless of whether we target only continental markets or also American markets, opportunities need infrastructure. Africa is moving strongly to put transport, logistics and communications networks in place. There can be no greater incentive for this growth than booming export opportunities and associated benefits for participating countries.
With trade comes regulation. It is in this field that massive benefits lie. If AGOA and AfCFTA work together to promote regulatory harmonisation across Africa by aligning regulations and standards, unsurpassed opportunities could be opened for African businesses. Compliance costs would be reduced, competitiveness would increase, and African products would be more attractive to international buyers.
Besides infrastructure development, Africa requires significant investment. Foreign direct investment (FDI) plays a pivotal role in fostering economic growth and generating employment opportunities. The synergy and collaboration between AGOA and AfCFTA have the potential to stimulate FDI, thereby promoting technology transfer, and job creation across the continent.
Investment in one country could spur the opening of multiple continental markets, plus access to preferential markets to the consumer base in the US.
Naturally, these economic benefits will not come without challenges, which include addressing non-tariff barriers, ensuring compliance with rules of origin, and overcoming infrastructure deficits.
In implementing their AGOA benefits, African countries cannot rely solely on capacity-building support but must help themselves. Furthermore, being AGOA-eligible does not guarantee that they will fully exploit AGOA benefits and achieve their AfCFTA goals.
The potential impact of global economic conditions and changing US trade policies on AGOA should also be considered. Barring these constraints, all of which are resolvable, AGOA and AfCFTA offers two powerful, complementary instruments for promoting African exports and economic growth and propelling African nations towards becoming global trading powerhouses.